Mark Cooperberg, PhD, and Elizabeth McHugh, PhD, are our clinical psychologists, and Emily Rudofsky, LCSW, is our licensed clinical social worker.
As part of its team approach to helping children with social, emotional, and behavioral problems, we are pleased to offer the services of our pediatric therapists Mark Cooperberg, PhD; Elizabeth McHugh, PhD; and Emily Rudofsky, LCSW.
Mark has been a child therapist psychologist for kids in New Jersey for close to 20 years. He has extensive experience conducting therapy and evaluations of children with ADHD, adolescents and adults with behavioral challenges, oppositional defiant disorder, Asperger syndrome, high-functioning autism, depression, bipolar disorder and anxiety disorders. He is recognized by many as one of the top child therapist in Mercer County and a wonderful behavioral therapist for teens in crisis.
Elizabeth specializes in evidence-based assessment and intervention for children, adolescents, and adults with neurodevelopmental differences. She has extensive experience in diagnostic evaluations for autism spectrum disorder, attention deficit/hyperactivity disorder (ADHD), learning disabilities, and emotional/behavioral regulation difficulties. She also has experience working in schools on appropriate programming and interventions in the classroom to meet a child's individual needs. Additionally, Elizabeth provides therapy for children and adolescents with emotional and behavioral difficulties.
Emily has extensive professional experience in treating mood and anxiety symptoms, disordered eating, trauma/PTSD, neurodivergent burnout, and challenges with adjustment through the lifespan.  Her professional experience also includes body image work and LGBTQ+ issues as well as working with clients facing challenges with autism, ADHD, and bipolar disorders.  Emily incorporates holistic techniques into her sessions, including mind-body connections, mindfulness, nature and the outdoors, intuitive movement, and the expressive arts.  
Individual Psychotherapy Sessions
Mark and Elizabeth work directly with children, adolescents, and adults. They provide psychological evaluations and therapy aimed at addressing specific disorders as well as improving overall social emotional learning. They use the latest computer-based interventions and assessments, including the Integrated Visual and Auditory Continuous Performance Test – Second Edition (IVA-2), and Mark is a certified Cogmed coach, qualified to assess and enhance executive functioning skills, such as sustaining focus and attention and improving working memory.
Family Therapy Sessions
In addition to individual therapy, Mark, Elizabeth, and Emily conduct family therapy to assist families in need in Mercer, Somerset, and Monmouth counties and beyond. This may include psychoeducation, or communicating about an individual's strengths and needs so that family members can better understand one another. Siblings of students with special needs often benefit from one or two family counseling sessions with the psychologist and their parents to learn more about their sibling's disability and how to manage relationships with one another.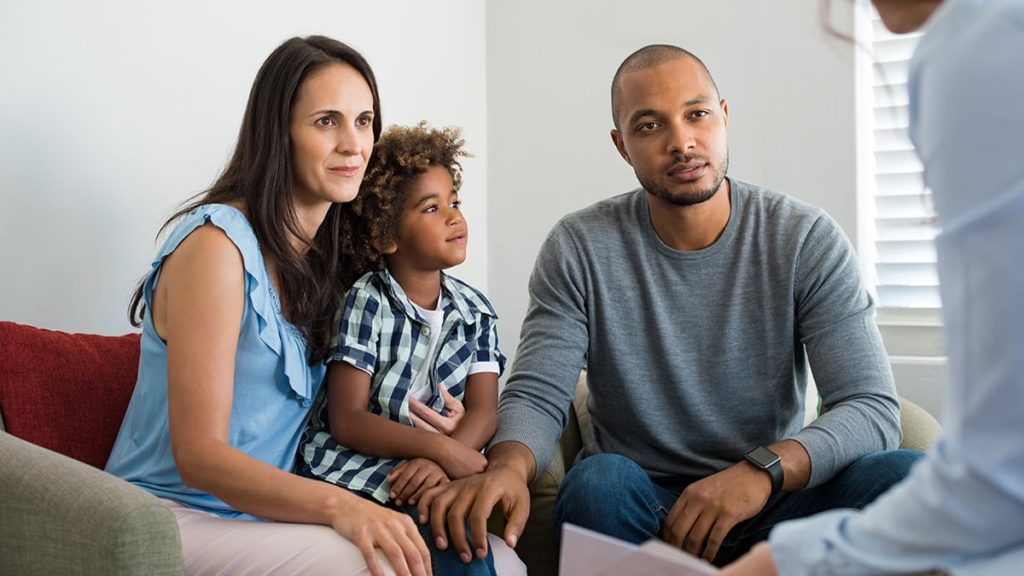 CBT Therapy in NJ
What does a Cognitive Behavioral Therapist Really Do?
Mark and Elizabeth conduct cognitive behavioral therapy (CBT), a term used for a group of psychological treatments that are based on scientific evidence. CBT is usually a relatively short-term treatment that focuses on teaching clients specific skills and on the ways that a person's cognitions (i.e., thoughts), emotions, and behaviors are connected and affect one another.
The therapist and client work together with a mutual understanding that while the therapist has theoretical and technical expertise, the client is the expert. Behavior therapy is designed to assist with the reduction of undesirable behavior and increase desirable behaviors. The basis of cognitive therapy is that thoughts can influence feelings and that one's emotional response to a situation comes from one's interpretation of that situation.
Cognitive and behavioral treatments have been found to be effective in numerous studies for a myriad of psychiatric disorders and are a key component in the effective treatment of ADHD and autism spectrum disorders.
Psychological Evaluations and Other Forms of Testing
Mark and Elizabeth specialize in providing comprehensive neuropsychological and psychoeducational evaluations for children, adolescents, and adults. These assessments provide detailed information about an individual's strengths and needs, including intellectual ability, academic skills, executive functioning skills, psychological functioning, and any relevant disabilities. Thus, they are able to effectively identify giftedness, cognitive impairment, specific learning disabilities (such as dyslexia), problems with working memory, processing speed, attention, impulse control, hyperactivity, mood regulation, and social-emotional functioning (including assessment of autism spectrum disorders).
In addition to psychological evaluations, Mark and Elizabeth can provide:
Neurodevelopmental evaluations
Neuropsychological evaluations
Autism diagnostic evaluations, including ADOS-2 testing
Independent evaluations (independent from school districts)
Functional Behavior Assessments
Behavior Intervention Plans
Social Emotional Learning/Training
School-based consultations – including behavioral school observations, meeting with staff, attending CST meetings, reviewing IEPS and 504 Plans
Cogmed
Consultations with other professionals
Workshops for parents, professionals, and general audiences, e.g., how to support students with ADHD and executive functioning difficulties, early red flags for autism spectrum disorder, managing challenging behaviors in the classroom, and supporting students with anxiety.